PARIS ROUBAIX PRO
Boonen takes his second Paris Roubaix on a set of FM-Boyaux tires like what was on his bike straight through from start to finish.
Photo: © James Huang/Cyclingnews.com
http://www.cyclingnews.com/features/boonen-takes-his-second-paris-roubaix-aboard-surprisingly-standard-machine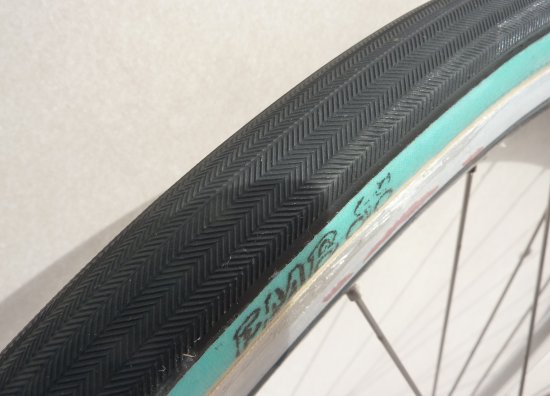 Paris Roubaix cotton satisfies the need for a tubular that can handle adverse road conditions as well as being a superior race / touring tire. Also great for the cyclist desiring a larger section tire. Cotton casing provides a smooth ride while the latex tube enhances this tire's low rolling resistance.
Pro model offers additional all around protection.
Available 700 x 25, 700 x 27, 700 x 32 black / sky blue sidewall.
PURCHASE TIRES with free glue & shipping
fmbtires.com is a division of World Class Cycles LLC.
207 219-8858